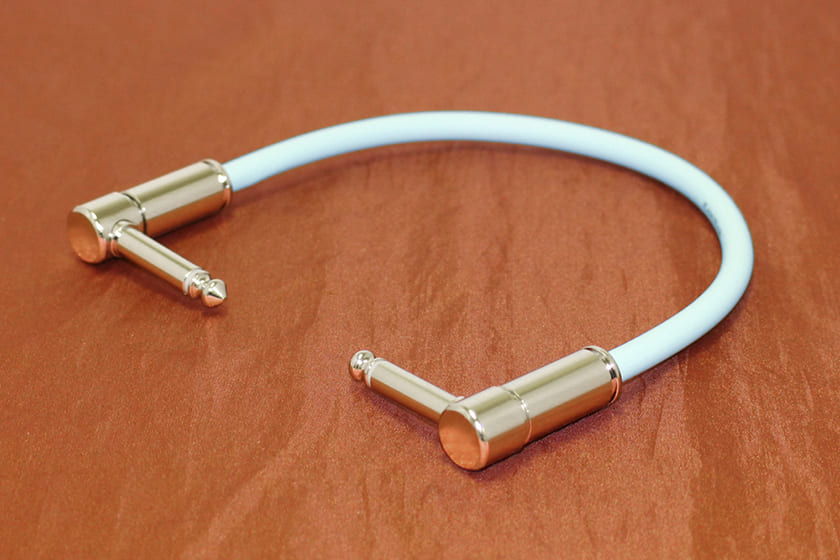 Patch cable for acoustic guitar
Achieves a sound that has both a tight treble and a soft, warm mid-low range. The cable uses oxygen-free copper wire that does not contain oxides, and is easy to handle due to its supple coating that is durable and flexible. A compact and simple original design plug is used for the patch cable. L-type phone-L-type phone.
---
Color : Light Blue
K-APC25LL (25cm) 定価3,200円(税込3,520円)
K-APC35LL (35cm) 定価3,500円(税込3,850円)
Product specifications and prices are subject to change without notice. Please note.