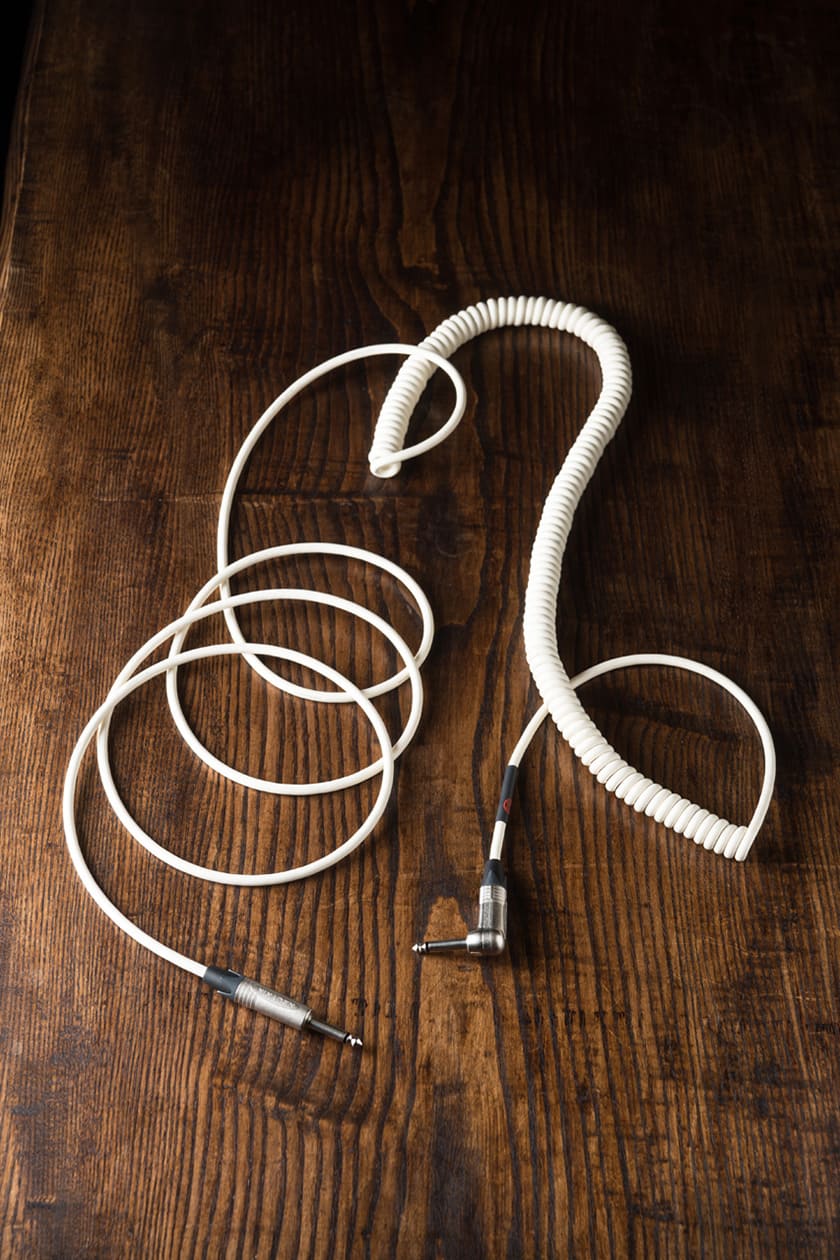 Cable like an effector
The KAMINARI curl cable is a so-called effector-like cable that produces changes in sound quality as an "effect."
By curling only a part of the cable, the width of the straight cable range is kept while obtaining the sound peculiar to the curl cable. The sharp part of the high that feels painful to the ear is naturally suppressed, and the middle is lifted, and you can obtain the effect that can not be obtained by equalizing the amplifier with the cable.
* The curled part uses a cable for about 5 m, and the length is about 70 cm in the curled state. The metric notation of the product is the total length of the cable in the curled state.
---
Color : Ivory
K-CC3SS (3m) 定価8,800円(税込9,680円)
K-CC3LS (3m) 定価8,800円(税込9,680円)
K-CC5SS (5m) 定価9,800円(税込10,780円)
K-CC5LS (5m) 定価9,800円(税込10,780円)
K-CC7SS (7m) 定価10,800円(税込11,880円)
K-CC7LS (7m) 定価10,800円(税込11,880円)
Product specifications and prices are subject to change without notice. Please note.