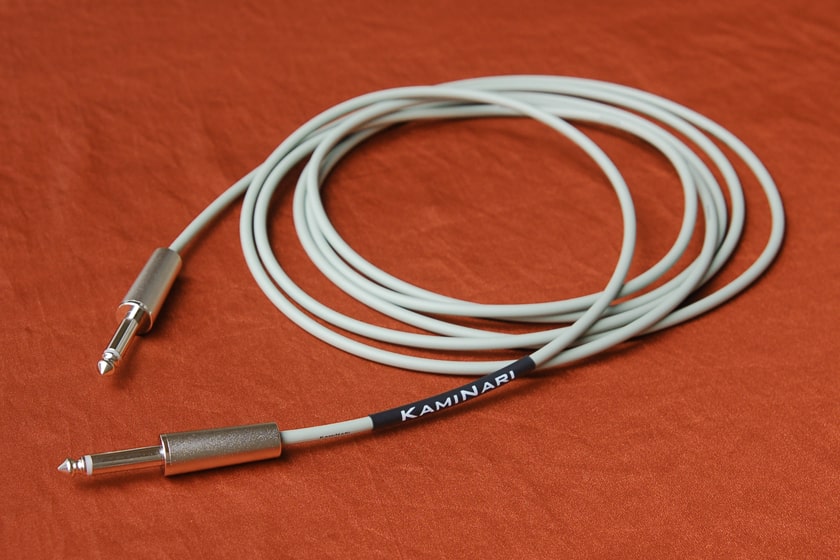 Margie beat 60's cable
The Margie Beat movement that took place in England in the early 1960s. At KAMINARI GUITARS, we focused on the slender cable used by the artists at that time, and completed a shielded cable with excellent sound quality while imagining a retro look.
The most particular point is the thinness of 4.3φ. In addition, the sound design has been performed to match with the hollow structure electric guitar and bass, and the sound quality with a clear outline is realized with a firm midrange. The newly adopted domestic KAMINARI original plug has a simple look but is machined from brass with extremely high quality specifications. KAMINARI GUITARS is proud to release this "Merge Beat 60's Cable" with its unique coloring and design, and excellent sound quality.
---
Color : Powder Olive
K-MC3SS (3m) 定価5,800円(税込6,380円)
K-MC3LS (3m) 定価5,800円(税込6,380円)
K-MC5SS (5m) 定価6,800円(税込7,480円)
K-MC5LS (5m) 定価6,800円(税込7,480円)
Product specifications and prices are subject to change without notice. Please note.