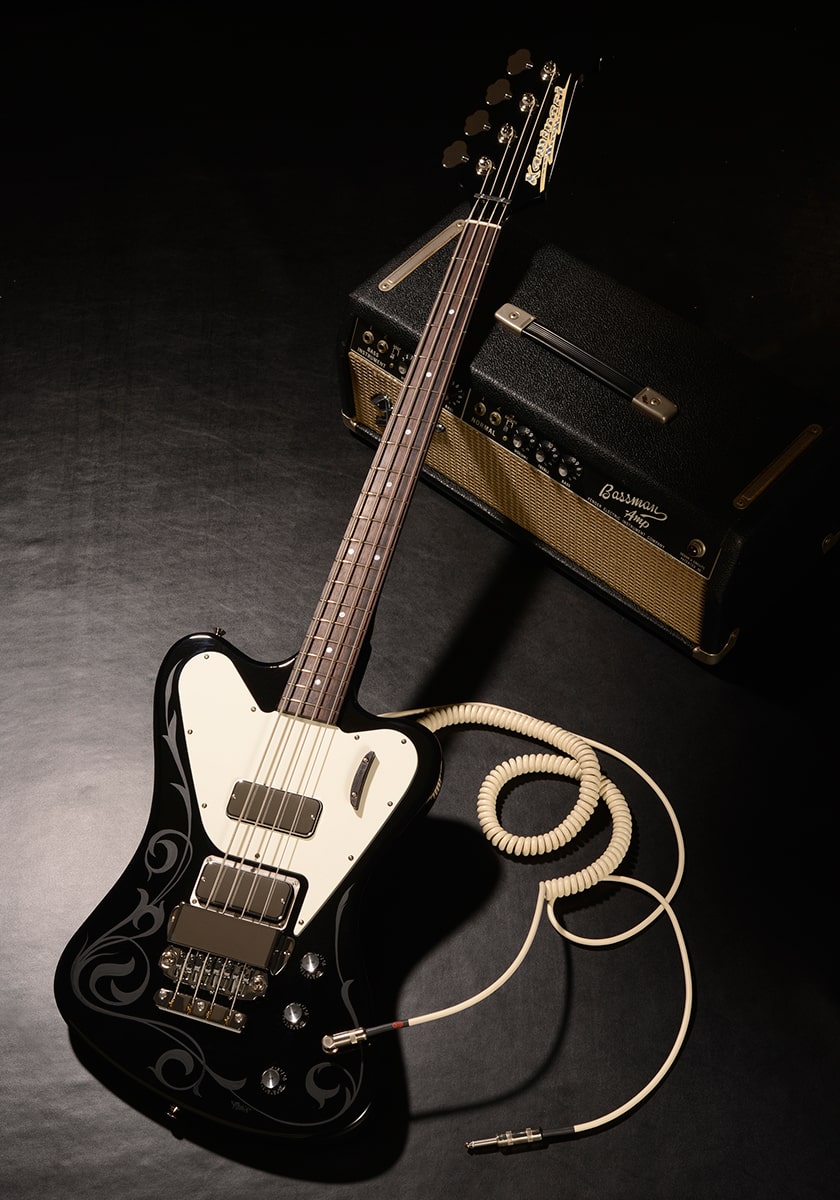 The so-called "Non-Reverse Thunderbird Bass" produced from 1965 to 1969. The model at that time had a decisive difficulty as a product that "the neck is easy to break", but there was also a characteristic sound that was born due to its structure. "Fragility and its sound, irreplaceable looks". I think this triangle area has made "non-reverse" a legend.
KAMINARI GUITARS started planning from the viewpoint of "reproduct" from Ichi, not just "reproduction" of this non-reverse. The material, body thickness, neck shape, weight balance, parts, etc. were redesigned from the ground up and repeated trial production to complete a very bold electric bass. That is YARD BIRD.
Where is the skeleton of the sound
Thunderbirds at the time had a unique sound created by the specifications of a humbucker on a 34-inch scale mahogany set neck. In this development, we paid particular attention to "body thickness and head length" in addition to those specifications. First, the body thickness is 34mm, which is thicker than Thunderbird, and it is designed as a mahogany body that can withstand low frequencies. The neck is maple, and the fingerboard is a set neck with flat Indian rosewood. The head is not a method of gaining tension at an angle, but a shakure type plus tension guide eliminates the difficulty of breaking at that time. The long head, which is the key to the sound, realizes the long sustain peculiar to Thunderbird.
New and retro bold finish method
Avoiding the thick coating that would lose the texture of the wood, we did not seal it so that the wood conduits would come out, and gave it a rough finish that looked like it was painted. In addition, it has a retro look that is blown with ultra-thin polyurethane without using lacquer. I want you to enjoy the natural aging rather than the texture of relic and AGED prepared from the beginning. The colors are dove blue, white and black.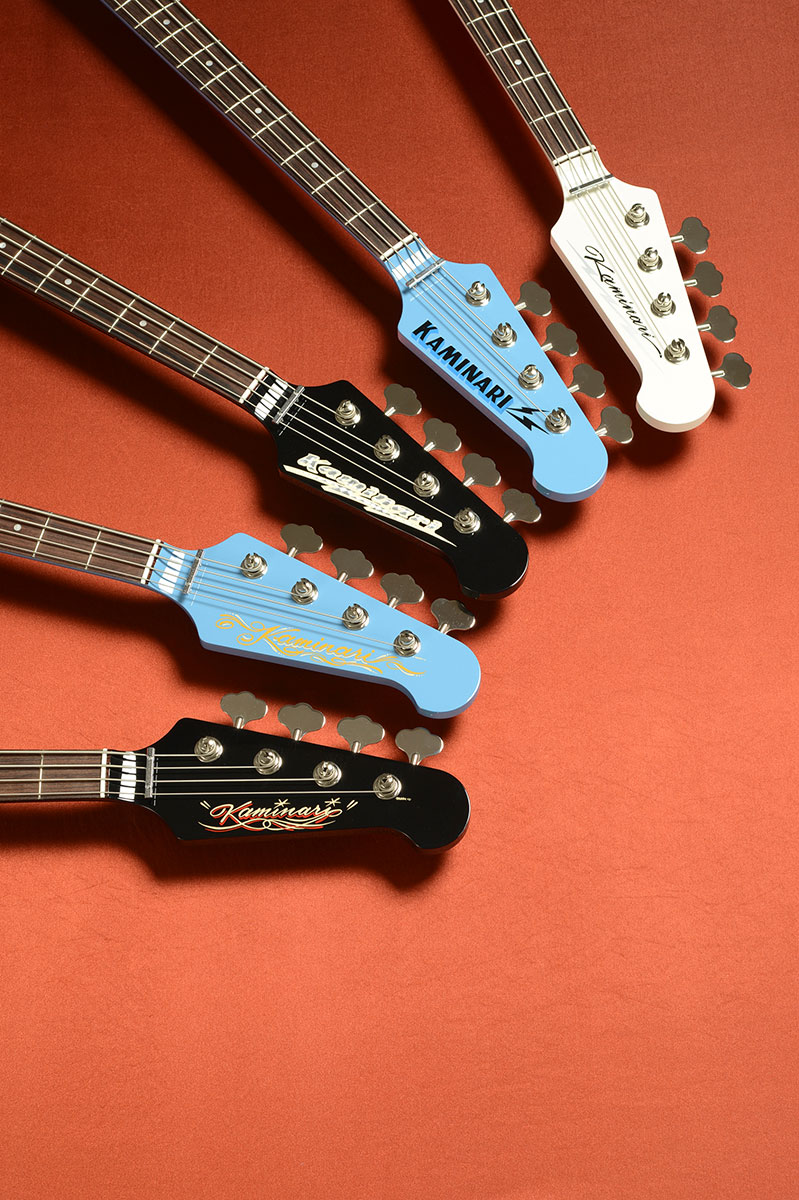 Everything is one hand-painted brand logo in the world
The brand logo on the head is hand-painted lettering by craftsmen. Each one has a different design and color, so no matter which YARDBIRD you get, it is the original "one in the world".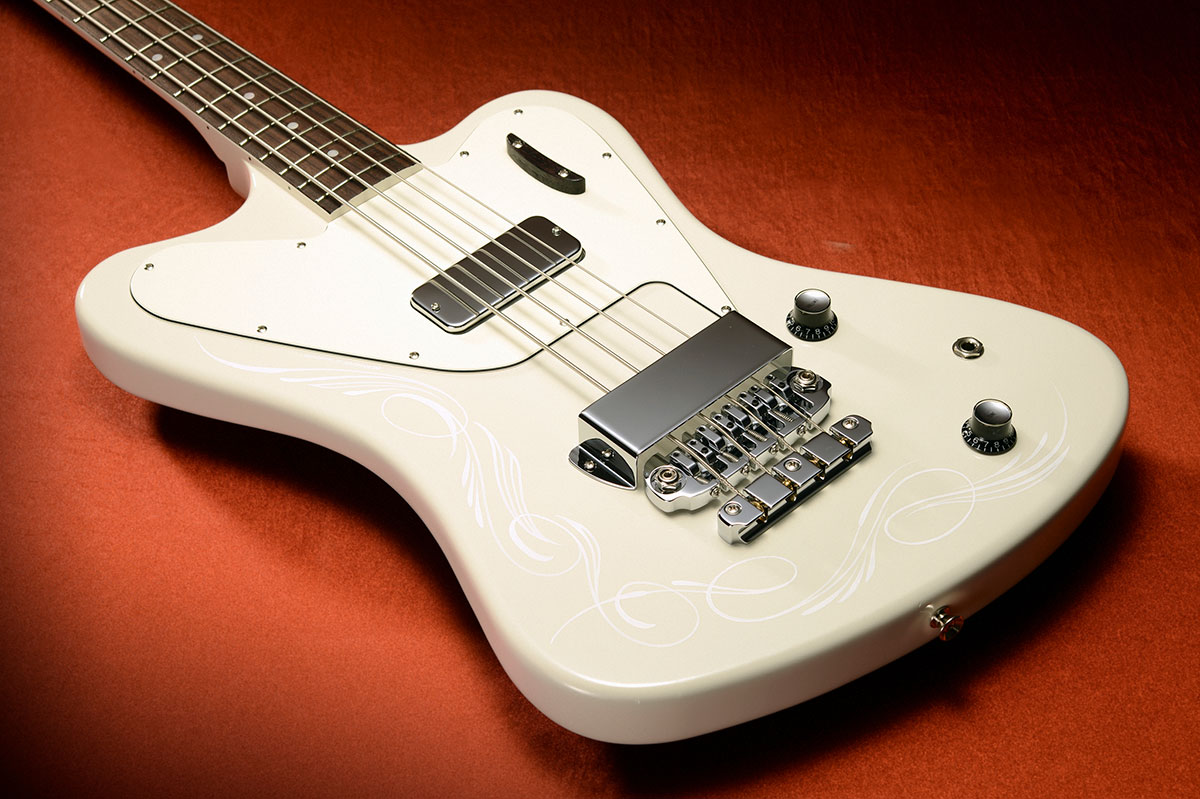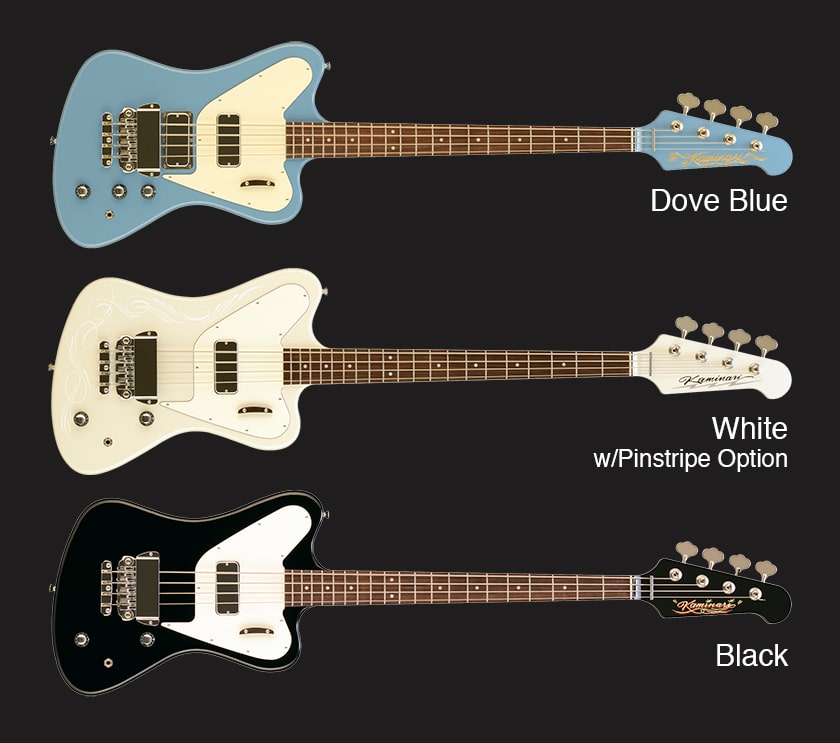 Specifications
Body : Mahogany
Neck : Maple
Fretboard : Indian Rosewood (20F)
Scale : 864mm
Neck Joint : Set-Neck
Pickups : Lollar Thunderbird Bass Pickups
Machine Heads : GOTOH GB30
Bridge : Hipshot D Style 2Pieace Bridge System
Color : Dove Blue / White / Black
Accessories: Bridge cover, original gig bag
Overall length: Approximately 1,296mm / Maximum width: Approximately 360mm / Weight: Approximately 4.4kg
Completed production
K-YB1(1PUモデル) 定価228,000円
K-YB2(2PUモデル) 定価268,000円


Product specifications and prices are subject to change without notice. Please note.